DigiSIGN Floorstand Interactive 43S Non Software White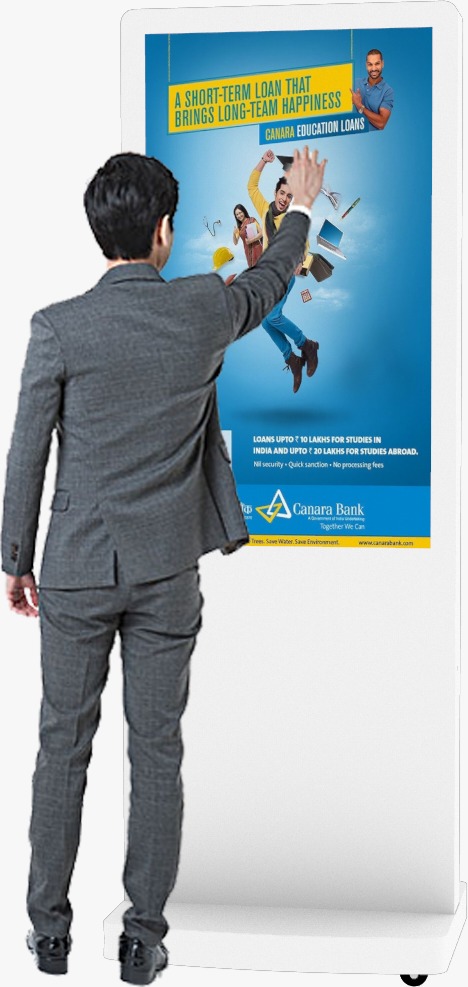 DigiSIGN Floorstand Interactive 43S Non Software White
Designed for public space with tempered glass covered and metal heavy duty enclosure. Centralized content update remotely through Internet, including Cloud CMS. With no external button, all functions are embedded inside the unit. 10 points touchscreen give more engagement to the visitors and increase more time for each visitor to know about product/services offered in DigiSIGN Floorstand content.

Our DigiSIGN Floorstand Interactive available with some options:
- Black / White
- 43 – 55 Inch (for other size please kindly contact our sales)
- Android CMS or as Touchscreen Monitor

Benefits of Using DigiSIGN Floorstand:
- Centralized Content Update through Internet (update from anywhere at anytime)
- Split-screen Content (Image, Video, Text, Logo, Website)
- Commercial Grade LCD (24/7 Usage Hour)
- Slim & space-saving design
- Easy to move with lockable wheels
- Covered with tempered glass
*Include speaker

Suitable for: Hotel, Restaurant, Shopping Mall, Office Lobby, Bank, Government Office, Supermarket, Retail, Hospital, Healthcare, School, University, etc.