Digisign Digital Podium Touch (White) - Basic (Podium Only)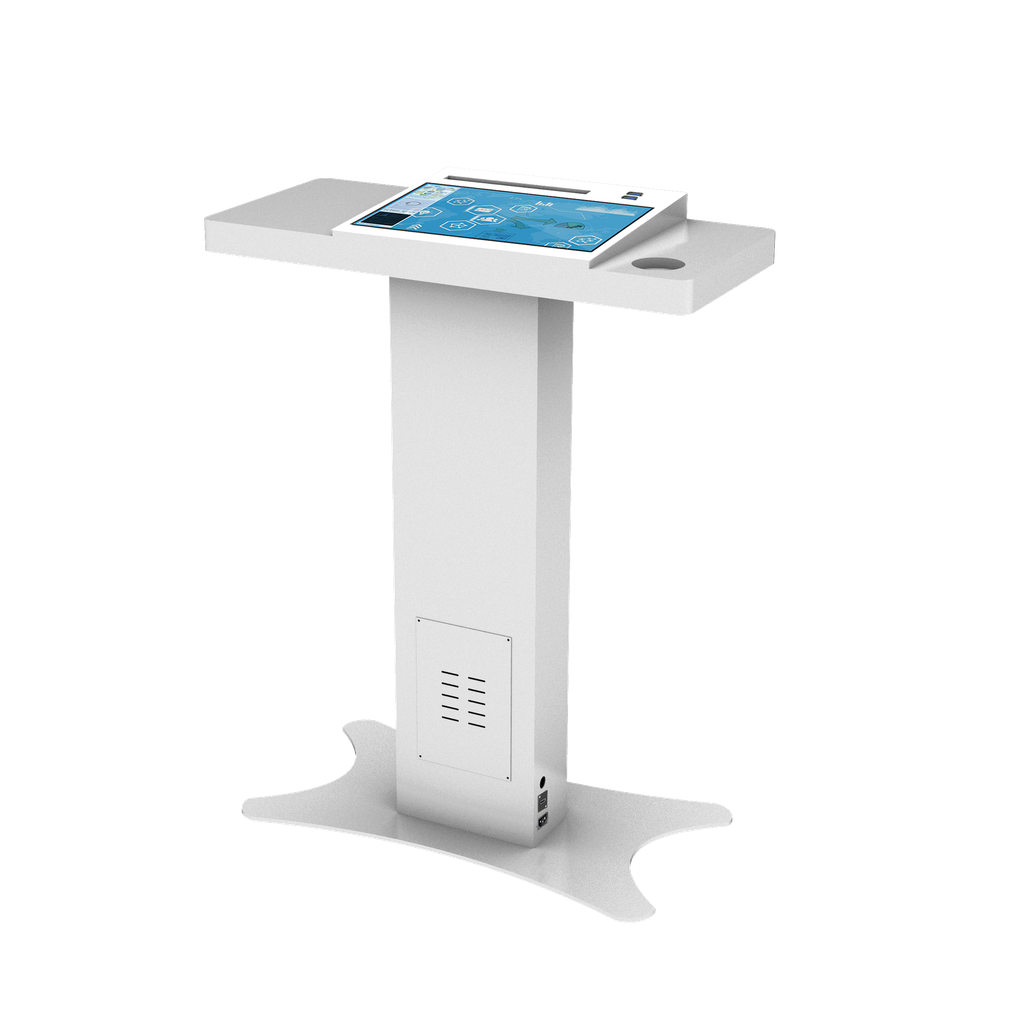 Digisign Digital Podium Touch (White) - Basic (Podium Only)
An interactive presentation podium with touch and simple pen designed for:
• Powerpoint/PDF, text , video presentation.
• Simple touch by finger or simple touch pen.
• No need training to use, come and immediate presentation.

Digisign Digital Podium adalah perangkat All in One Podium yang menjadikan presentasi, pengajaran, ceramah dan orasi menjadi Interaktif. Layar Touchscreen 16-inch khusus yang dapat memunculkan materi presentasi di meja Podium sehingga membuat fokus pembawa materi jauh lebih baik dan Interaktif. Port HDMI Out yang tersedia di Podium dapat di integrasikan dengan Proyektor, LED Wall / Video Wall atau Video Tron.

Dikemas jadi 1 dalam bentuk Podium, meja mimbar Podium yang terintegrasi dengan Tablet Interaktif Khusus, Komputer dan perangkat lainnya, membuat meja Podium menjadi interaktif dan menarik. Presenter dapat dengan mudah menayangkan materi dalam bentuk Presentasi Power Point, Video, Software Note untuk Whiteboard yang dapat digunakan sebagai pengganti papan tulis dan presenter dapat melakukan anotasi / coretan pada saat membuka materi.